Your Second Visit to Our Falcon Practice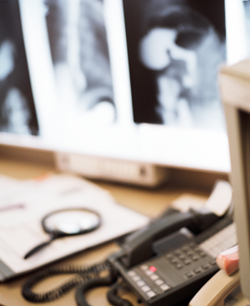 Typically, your second visit will last between 15 and 30 minutes.
We ask that you sign in at the front desk each visit. The doctor may take this time to explain your x-rays to you and reiterate key points discussed during your first visit. Any questions or concerns you may have can be addressed at this time as well. You will have a brief evaluation and be adjusted on this visit. Street clothes are the norm in our office for your adjustments. Some patients choose to change into more comfortable clothes after being dressed for work. We just ask that you wear something you can move in. If we are seeing you for a concern with a knee, we may ask you to put on a pair of gym shorts that we supply if your clothes that day are not accommodating to an exam.
Request an appointment today and take the first step to better health.