Meet the Palmer Chiropractic Team
---
Myrna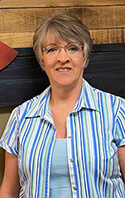 My junior year of high school I came to Colorado—attracting a boyfriend who remains my husband. His career took us away from Colorado and brought us back 30 years later. In the interim we had two children, and I went on a career journey from designing interiors to interior design – from enterprising environments to more purposeful proposals. I returned for a college mulligan, receiving a degree in pastoral care and theology. A chaplain, Christian educator and writer for years, we returned to make our home in Falcon in 2011. I have been with Palmer Chiropractic since the summer of 2020.
---
Ashley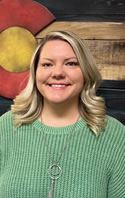 Ashley joined the Palmer Chiropractic team in the Spring of 2022. We are so pleased to have her at our front desk several days a week.
Ashley and her husband Cory relocated to Colorado, from New Hampshire, 15 years ago as part of his service in the Air Force. They live in Peyton with their two children, many dogs, and some entertaining barnyard animals. In the warmer weather she enjoys camping with family and friends.
---
Shannon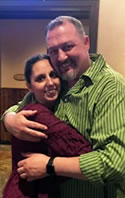 Shannon has been with Palmer Chiropractic for 5 years and currently can be found assisting you at our front desk a couple of days a month.
She and her husband, Chris, went to Peyton High School and have raised their family of 4 here. Shannon noted she did not have any experience with chiropractic care before she started working with us. Now her whole family is seen in our office, and they are extremely grateful for the care they receive.
Shannon and Chris own Pikes Peak Insurance Agency here in Falcon. In her free time, she travels to watch her children play the sports they love.
---
Brooke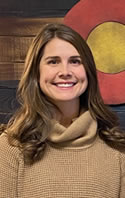 Brooke had been part of our team for 8 years before taking some time to raise her family and explore other opportunities. She returned to us in 2023 and can be found at our front desk several days a week.
Brooke and her husband, Joey, live in Falcon with their 3 children.
She is the owner of Natural Tones Deodorant, a company she started in her own home. In her spare time, she enjoys camping with her family.
---
Contact Palmer Chiropractic today to make an appointment.